Lyndhurst Spring Gala 2023
Thursday, June 8th, 2023
6:30 pm - 10:00 pm
Lyndhurst Veranda and Carriage House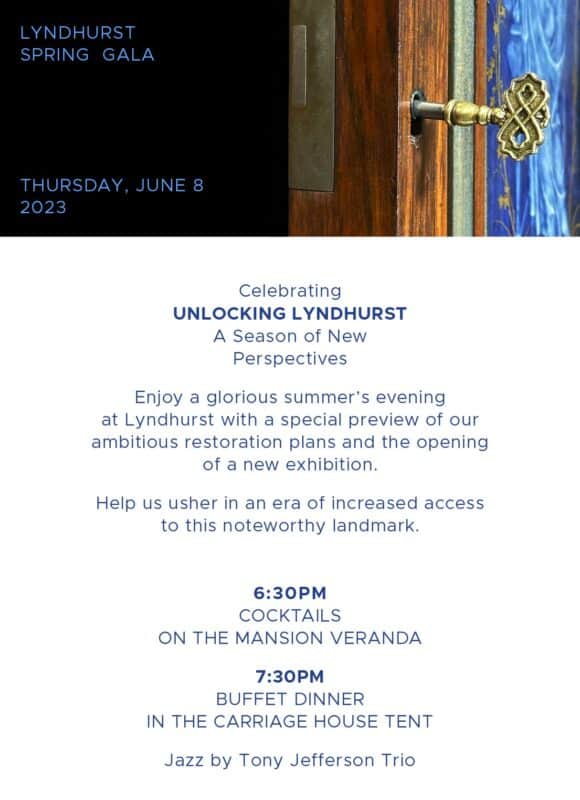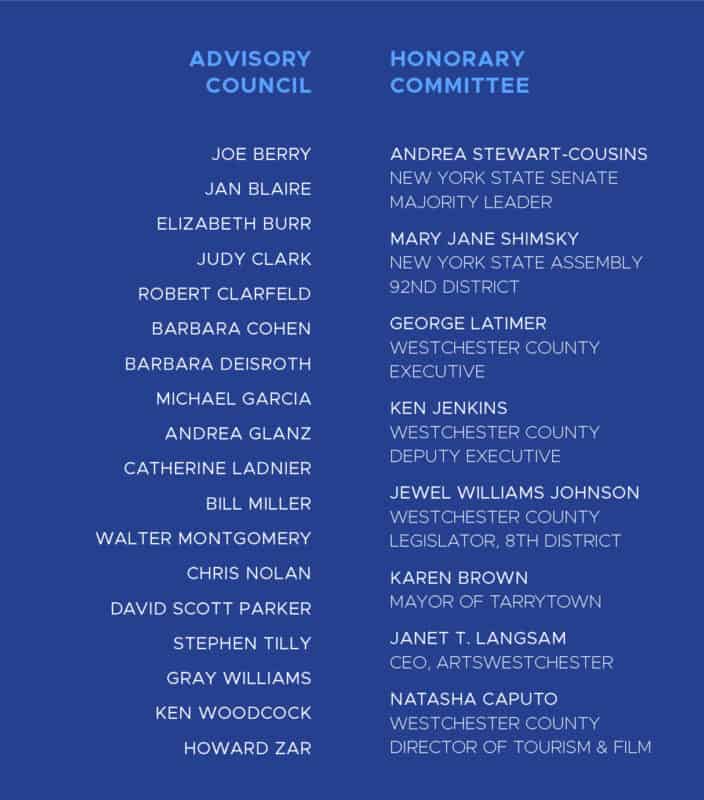 How do you make a 175-year-old mansion completely new?
During the 2023 season, themed Unlocking Lyndhurst, we're telling previously untold stories, exhibiting never-before-seen objects and interpreting our history in a new way. We want to open Lyndhurst to more people than ever, people who may not have come even though we're in their backyard.
Lyndhurst is throwing open the doors and unlocking an unseen past, whether through a series of free events, outreach to the richly diverse communities in our area, translations of our tours into multiple languages, inviting neurodiverse audiences or providing unstructured visits to families with small children.
During the gala, you'll also get a first look at our new exhibition, Unlocking Lyndhurst, which will include many never exhibited objects, new acquisitions and recent donations—all interpreted in a new way. Lyndhurst has also been the recipient of several multi-million-dollar grants that will transform the property over the next three years. You'll hear more about these projects and learn how you can help. Your support enables us to create innovative programs, new exhibits and make a season like this possible. Together, we will Unlock Lyndhurst.
You may also mail your Gala 2023 check payable to Lyndhurst at: Lyndhurst, 635 South Broadway, Tarrytown, NY 10591.
Or if you are unable to attend but would like to make a tax-deductible donation click here. 
Lyndhurst is a site of the National Trust for Historic Preservation. Tax ID # 53-0210807.
For more information about the Lyndhurst Spring 2023 Gala, please contact Amanda Sheff, Coordinator of Development, Marketing, & Communications at asheff@savingplaces.org or by phone at (914) 303-6845.

Season presented by:

Gala sponsored by: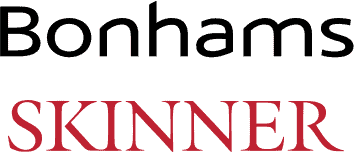 Tickets
Online ticket sales close at 8 am on the day of the tour. Purchase by phone: Call 1-888-718-4253 opt. 1 (additional fees apply to phone orders). Tickets are non-refundable and non-exchangeable. Discounts available to eligible visitors. Membership discounts are valid for Classic Mansion Tours, April through September.