Thursdays, July 8th - August 26th
Gates open at 4:00 PM, Concert at 6:30 PM
On the West Lawn, overlooking the Hudson River
$10/per person grounds access fee
Children under 10 free
The Show is On this evening 8/26! See you there!
Sunset Jazz is back for the 2021 season! Presented by Jazz Forum Arts, the 11th year of this concert series kicks off July 8th and runs through August 26th on the Lyndhurst Bowling Alley Lawn. We recommend reserving a ticket ahead of time to save your space and expedite entry. Purchasing a Daily Grounds Pass does not gain you entry to the Jazz Concert.
Lyndhurst Members still need to purchase the grounds access ticket. Jazz attendees can enter the property starting at 4 pm, the concert starts at 6:30 pm and ends by 8 pm. Please leave promptly when the concert is over. No cars will be allowed entry after 7 pm.
Picnicking is encouraged! We are partnering with Geordane's so your group can pre-order food ahead of your arrival with convenient pick-up at the Bowling Alley! Geordane's will also be available with to-go snacks during the show. Wine will be available to purchase ahead of time ONLY alongside the purchase of food from MySherry &more Inc. Please let Geordane's know when you place your picnic order that you have also ordered beverages. The Geordane's Picnic Menu can be downloaded HERE.
Jimmy's Soft Serve will also be in attendance!
11th Annual Sunset Jazz at Lyndhurst Concert Series
7/8: Ed Cherry T-Man Trio Canceled due to storms
7/15: Kristen Lee Sergeant Quartet feat. Ted Nash
7/22: Justin Robinson Quartet
7/29: Mayra Casales & Cocomama Canceled due to rain
8/5: Alicia Renee aka Blue Eyes – Direct from New Orleans!
8/12: Jazzmobile's SUMMER FEST presents The Jay Hoggard Quartet
8/19: Scott Robinson Quartet
8/26: Anita Brown Jazz Orchestra: Premiere of Hart Island Suite, commissioned by NYSCA, fiscally sponsored by The Hart Island Project.

Tickets
There is a $10 per person grounds access fee. Lyndhurst Members need to purchase a ticket. The concert is free. We recommend reserving your ticket before arrival!
Children aged 10 and younger get in for free.
Sponsored By

Co-sponsored by:  Arnold E. & Olga C. Feldman Fund, Arts Westchester, New York State Council on the Arts, &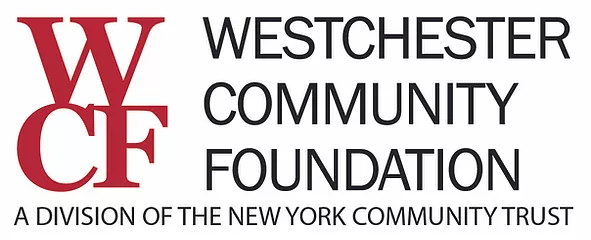 Event Policies
Dogs are allowed on leash only.
Parking in designated Jazz Concert parking areas only.
Grounds open at 4:00 pm and the show starts at 6:30 pm.
Guests are asked to leave the property promptly when the concert is over.
Attendees are encouraged to bring blankets or low-profile lawn chairs and may preorder or purchase a picnic supper on-site from Geordane's.
Please do not pick the apples in the orchard or climb our trees.
Plan Your Visit
Check this page or Facebook for inclement weather cancellations. Rain cancellations are posted by 2:00 p.m. on the day of each concert. Always be prepared for a pop-up thunderstorm! Please follow the directions from Lyndhurst Staff on-site in case of bad weather.