Thursdays, July 6th - August 24th, 2023
Gates open at 4:00 PM, Concert at 6:30 PM
On the West Lawn, overlooking the Hudson River
$10/per person Lyndhurst Jazz Access Pass fee.
Children under 10 free
In the event of rain cancellation, please check Lyndhurst's, & Jazz Forum Arts' Facebook pages. Rain cancellations are made by 2 pm on the day of the concert.
Sunset Jazz is back for the 2023 season! Presented by Jazz Forum Arts, the 13th year of this concert series kicks off July 6th and runs through August 24th on the Lyndhurst Bowling Alley Lawn. We recommend reserving a Lyndhurst Jazz Access Pass in advance to reserve your parking space, for expedited entry, and advance notice of any cancellations.
Purchasing our Daily Grounds Pass does not gain you entry to the Jazz Concert. Lyndhurst Members do not get access for free and need to purchase the Lyndhurst Jazz Access Pass. Please DO NOT park in the residential neighborhoods surrounding Lyndhurst out of respect for our neighbors.
Jazz attendees can enter the property starting at 4 pm, the concert begins at 6:30 pm and ends by 8 pm. Please leave promptly when the concert is over. No cars will be allowed entry after 7 pm.
Picnicking is encouraged! We are partnering with Geordane's so your group can pre-order food ahead of your arrival with convenient pick-up at the Bowling Alley! Geordane's will also be available with to-go snacks during the show. Click to see the Jazz at Lyndhurst Menu and call them to place your order!
Wine will be available to purchase ahead of time ONLY alongside the purchase of food by calling MySherry & more Inc at (914-941-1536). Please let Geordane's know that you have also ordered beverages when you place your picnic order.
Jimmy's Soft Serve will also be in attendance!
13th Annual Sunset Jazz at Lyndhurst Concert Series
JULY 6: ALICIA RENÉE AKA BLUE EYES FROM NEW ORLEANS!
Whether leading an all-star band or singing solo over her high-traffic YouTube channel, New Orleans-based Alicia Renee brings her very personal style to every note. "Blue Eyes" has performed at La Scene in Paris, the Jazz Café in London, the North Sea and Montreux Jazz Festivals, and all around N'awlins.
JULY 13: ARK OVRUTSKI QUARTET
The music of bandleader/composer/bassist Ark Ovrutski is all about celebration and the joy of playing jazz. A native of Kyiv, Ark was inspired by his father's love of Duke, Louis, and Ella. He's recorded four albums as a leader. They display his mastery of modern and traditional jazz.
A superb jazz singer with a lovely warm voice, Aimée Allen has long impressed audiences internationally with her great skill as an interpreter, songwriter, and lyricist. She's earned raves for her mastery of American, Brazilian, and European jazz. Aimée's 2018 album Wings Uncaged was awarded four stars by Downbeat magazine.
JULY 27: HARLEM BLUES & JAZZ BAND
Celebrating 50 years as a premier performing ensemble dedicated to authentic classic swing and blues, the Harlem Blues & Jazz Band has always featured veteran musicians who've played that music their entire careers. With showmanship and joy, the Band is a living tribute to America's great art and musical tradition.
AUGUST 3: MONTE CROFT QUARTET
A multi-instrumentalist (vibes, drums, keyboards, chromatic harmonica, bass, and guitar) and soulful vocalist and recording artist, Monte Croft is celebrating his 40th year on the New York scene. He played with luminaries like Branford Marsalis, Nickolas Payton, and the Terence Blanchard-Donald Harrison group among others before starting his own band.
AUGUST 10: JOHN DIMARTINO QUARTET – STRAYHORN SALUTE!
Philadelphia-born John DiMartino has long been a first-call pianist on the New York Jazz scene. In this performance, he pays tribute to Billy Strayhorn, Duke Ellington's brilliant collaborator. DiMartino's sublime 2020 album Passion Flower: The Music of Billy Strayhorn earned widespread acclaim, including praise from the Strayhorn family and foundation.
AUGUST 17: STEVE NELSON QUARTET – NEW JAZZ WORKS, SUPPORTED BY CHAMBER MUSIC AMERICA
Hailed for his inventiveness and fluid harmonic approach, vibraphonist Steve Nelson has flourished as both an accompanist and a bandleader. The vibist of choice for giants like Johnny Griffin, Jackie McLean, Bobby Watson, and James Williams, The NY Times called him "one of the most extraordinary musicians in jazz."
AUGUST 24: SĀLONGO – AFRO-CUBAN BRAZILIAN SEPTET
Sãlongo is the brain-child of trumpeter, composer, arranger, and leader, Eddie Allen. The group's landmark 2008 album – touted as one of that year's best – featured a 7-piece Afro-Cuban/Brazilian group combining the driving rhythmic concepts of congero master Mongo Santamaria, Brazilian rhythms, harmonic jazz elements, and the commercial appeal of Santana.

This Lyndhurst Jazz Access Pass fee is shared equally by Jazz Forum Arts and Lyndhurst. These funds go directly back into supporting this community program at Lyndhurst. This fee is charged throughout the concert, regardless of arrival time. Parking is limited to 425 cars, inclusive of handicapped parking spots.
Season presented by:

Tickets
There is a $10 per person Lyndhurst Jazz Access Pass fee.
Lyndhurst Members need to purchase a ticket and do not get free access to this special event.
We recommend reserving your ticket before arrival to ensure your parking spot and expedite entry!
Children aged 10 and younger get in for free.
Sponsored By
Co-sponsored by:  Arnold E. & Olga C. Feldman Fund, Arts Westchester, New York State Council on the Arts, &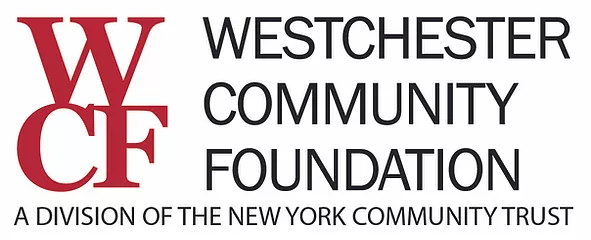 Event Policies
Dogs are allowed on leash only. Please clean up after your dog.
Parking in designated Jazz Concert parking areas only.
There is no adjacent parking on residential streets outside of Lyndhurst for visitors to use and walk onto our grounds!
Grounds open at 4:00 pm and the show starts at 6:30 pm.
Guests are asked to leave the property promptly when the concert is over.
Attendees are encouraged to bring blankets or low-profile lawn chairs and may preorder or purchase a picnic supper on-site from Geordane's.
Please do not pick the apples in the orchard or climb our trees.
Plan Your Visit
Check Facebook for inclement weather cancellations. Rain cancellations are posted by 2:00 p.m. on the day of each concert. Always be prepared for a pop-up thunderstorm! Please follow the directions from Lyndhurst Staff on-site in case of bad weather.