Thursdays, July 6th - August 24th, 2023
Gates open at 4:00 PM, Concert at 6:30 PM
On the West Lawn, overlooking the Hudson River
$10/per person Lyndhurst Jazz Access Pass fee.
Children under 10 free
Sunset Jazz is back for the 2023 season! Presented by Jazz Forum Arts, the 13th year of this concert series kicks off July 6th and runs through August 24th on the Lyndhurst Bowling Alley Lawn. We recommend reserving a Lyndhurst Jazz Access Pass in advance to reserve your parking space, for expedited entry, and advance notice of any cancellations.
Purchasing our Daily Grounds Pass does not gain you entry to the Jazz Concert.
Lyndhurst Members do not get access for free and need to purchase the Lyndhurst Jazz Access Pass.
Please DO NOT park in the residential neighborhoods surrounding Lyndhurst out of respect for our neighbors.
Jazz attendees can enter the property starting at 4 pm, the concert begins at 6:30 pm and ends by 8 pm. Please leave promptly when the concert is over. No cars will be allowed entry after 7 pm.
Picnicking is encouraged! We are partnering with Geordane's so your group can pre-order food ahead of your arrival with convenient pick-up at the Bowling Alley! Geordane's will also be available with to-go snacks during the show. See their menu for Jazz HERE or Read it on their website!
Wine will be available to purchase ahead of time ONLY alongside the purchase of food from MySherry & more Inc. Please let Geordane's know that you have also ordered beverages when you place your picnic order.
Jimmy's Soft Serve will also be in attendance!
13th Annual Sunset Jazz at Lyndhurst Concert Series
Line up coming soon

This Lyndhurst Jazz Access Pass fee is shared equally by Jazz Forum Arts and Lyndhurst. These funds go directly back into supporting this community program at Lyndhurst.This fee is charged throughout the concert, regardless of arrival time. Parking is limited to 425 cars, inclusive of handicap parking spots.
Season presented by:

Tickets
There is a $10 per person Lyndhurst Jazz Access Pass fee.
Lyndhurst Members need to purchase a ticket and do not get free access to this special event.
We recommend reserving your ticket before arrival to ensure your parking spot and expedite entry!
Children aged 10 and younger get in for free.
Sponsored By
Co-sponsored by:  Arnold E. & Olga C. Feldman Fund, Arts Westchester, New York State Council on the Arts, &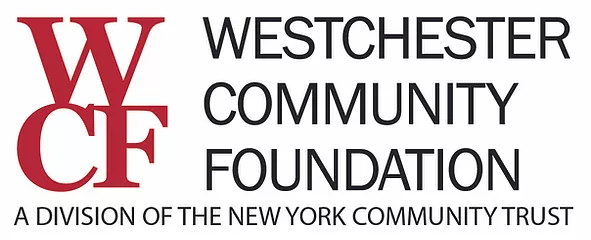 Event Policies
Dogs are allowed on leash only. Please clean up after your dog.
Parking in designated Jazz Concert parking areas only.
There is no adjacent parking on residential streets outside of Lyndhurst for visitors to use and walk onto our grounds!
Grounds open at 4:00 pm and the show starts at 6:30 pm.
Guests are asked to leave the property promptly when the concert is over.
Attendees are encouraged to bring blankets or low-profile lawn chairs and may preorder or purchase a picnic supper on-site from Geordane's.
Please do not pick the apples in the orchard or climb our trees.
Plan Your Visit
Check Facebook for inclement weather cancellations. Rain cancellations are posted by 2:00 p.m. on the day of each concert. Always be prepared for a pop-up thunderstorm! Please follow the directions from Lyndhurst Staff on-site in case of bad weather.