Fri, Sat, & Sun, March 3rd -19th, 2023
Lyndhurst Mansion: Check-in at the Welcome Center
No one under age 12 admitted.
Winter theater in March 2023 will continue with the mandatory masking policy.
M&M Performing Arts brings Tartuffe, Molière's timely, classic farce about seduction, hypocrisy, and deception, in a ridiculously hilarious new adaptation to Lyndhurst Mansion in March 2023. The funniest play on Broadway (in Tarrytown!) will be staged in Lyndhurst's exquisite Grand Picture Gallery. You're in for some wickedly good fun!
Winter Theater performances take place on the 2nd floor in the Art Gallery of the historic mansion.
Performances will seat 36 guests and last 80 minutes without intermission.
There is no elevator in the mansion and guests will access the performance space by ascending 25 steps on the main staircase. 
Please plan to arrive 20 minutes prior to performance time to check-in at the Welcome Center and bring your own mask if you are able.
Advanced online ticket sales only; there is no on-site ticket availability.
Masks are required to be worn by all attendees during the performance.
Guests will walk up to the mansion as a group. Please wear appropriate footwear as guests will have to walk up a short hill to the mansion.
Lyndhurst will email ticket holders in case of weather cancellation and will refund the cost of the tickets, minus processing fees.
For everyone's safety, Lyndhurst reserves the right to deny or revoke the admission of any visitor who refuses to comply with these guidelines. As in any public setting, we cannot guarantee that you will not be exposed to COVID-19. By visiting Lyndhurst, you voluntarily assume such risks.
Season presented by:

This program made possible in part by: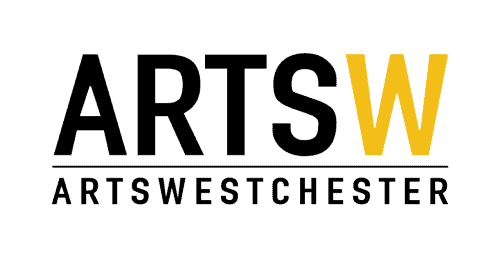 Tickets
General Admission: $45
Online ticket sales close at 8 am on the day of the show. Purchase by phone: Call 1(888)718-4253 opt. 1 (additional fees apply to phone orders).
Tickets are non-refundable and non-exchangeable.
Lyndhurst's Theater In The Mansion program is made possible, in part, by ArtsWestchester.
Show Schedule
Performance Schedule:
Friday, March 3rd, 7:00 PM
Saturday, March 4th, 2:00 PM & 5 PM
Sunday, March 5th 2:00 PM & 5 PM
Friday, March 10th, 7:00 PM
Saturday, March 11th 2:00 PM & 5 PM
Sunday, March 12th, 2:00 PM & 5PM
Friday, March 17th, 7:00 PM
Saturday, March 18th, 2:00 PM & 5 PM
Sunday, March 19th, 2:00 PM & 5 PM
Saturday, March 25th, 2 & 5 PM
Sunday, March 26th, 2 PM
Accessibility
Lyndhurst welcomes all visitors, but the second floor of the historic Mansion is not ADA accessible.
Check-in is at the Welcome Center, where there are restrooms.
No children under 12 years of age will be admitted.
Plan Your Visit
Please check-in at the Welcome Center, the brick complex located just past the Lyndhurst mansion. No large bags or backpacks will be permitted in the mansion. Plan to arrive at the Welcome Center 20 minutes prior to your show to check-in.