by Howard A. Zar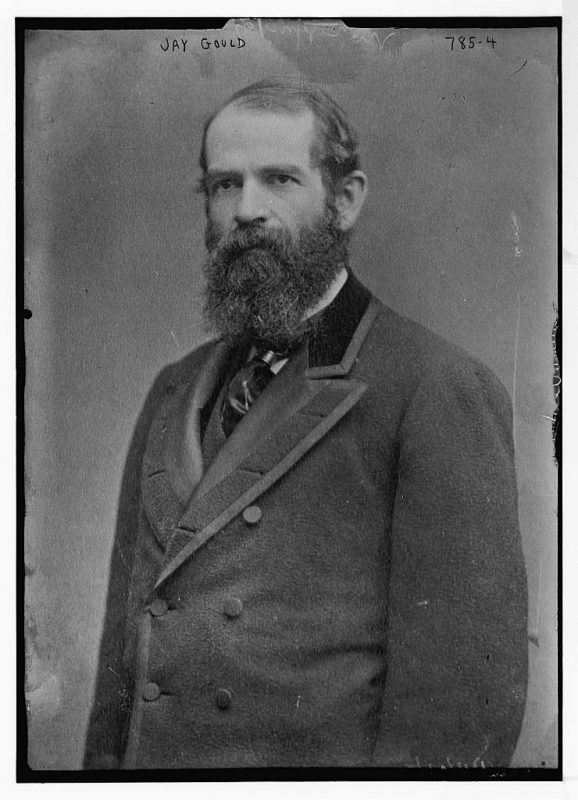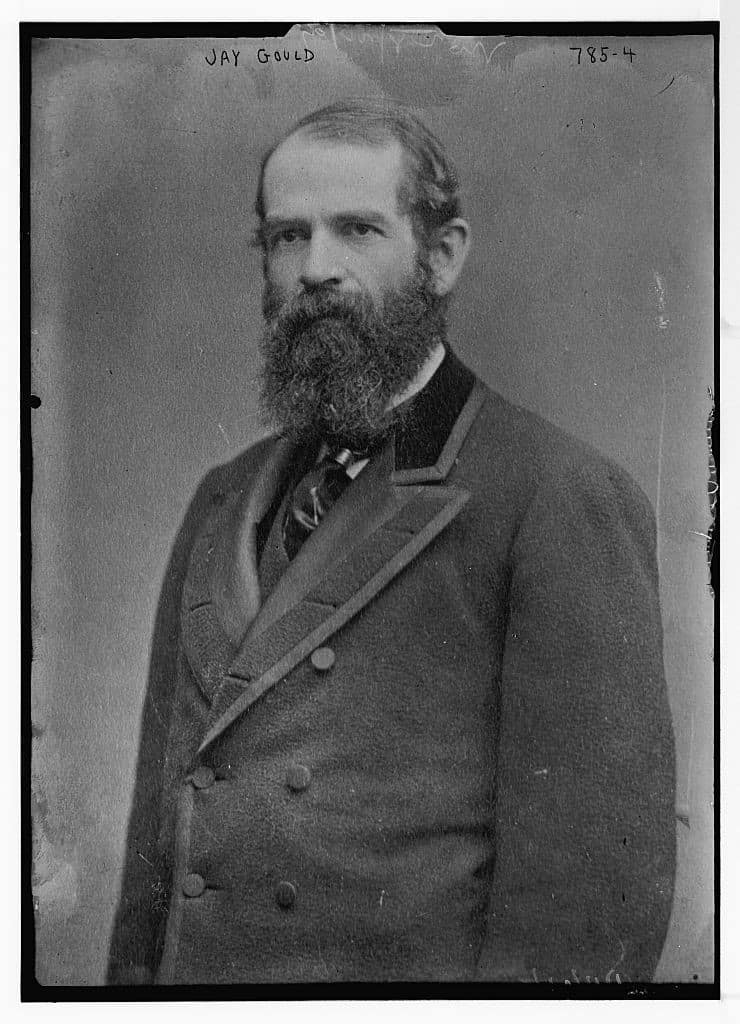 Documenting the possible relationship between Lyndhurst's third owner Jay Gould and Louis C. Tiffany remains problematic. Gould had much of his correspondence and records destroyed upon his death, and the fire at Laurelton Hall, Tiffany's sumptuous home on Long Island, destroyed many of his records as well. Nonetheless, Jay Gould probably knew the Tiffany family at a very early point in Louis C. Tiffany's career. The Goulds and the Tiffanys both went to the Presbyterian Church in Irvington and in a surviving letter to the church, Helen Gould (Jay Gould's daughter) referred to the "younger Tiffany" implying she knew both Louis C. Tiffany (who was twenty years her senior) and his father, Charles, the elder Tiffany. Anecdotally, it appears Jay Gould may have started using the services of Tiffany at the time of redecoration of Lyndhurst in about 1882.
Before Tiffany, Gould had worked extensively with the Herter Brothers. In 1880, Gould purchased both a brownstone on Fifth Avenue in New York City and Lyndhurst, then located in Irvington, New York (now Tarrytown, New York) which was, so to speak, the Greenwich, CT of the Gilded Age. At that time, William H. Vanderbilt, Gould's Fifth Avenue neighbor and competitor, was involved in constructing a massive triple house using the Herter Brothers firm as architects and decorators. Christian Herter, the younger of the pair, led the three-year Vanderbilt project to completion in 1882 and it was supposed to be his last. However, it appears Jay Gould was able to convince the Herters to work on his two mansions, although to a lesser extent than was involved in the massive Vanderbilt project. The Gould Fifth Avenue home and Lyndhurst, the country house, were likely Christian Herter's last major commissions before his premature death in 1883.
At Lyndhurst, the Herters clearly redecorated the parlor and likely added such touches as new fireplace surrounds and period lighting to some of the main rooms. The new Herter parlor scheme was extensively documented by photographs, and the furniture still exists in the Lyndhurst collection. Most of the parlor furniture came from the Gould's old Fifth Avenue home and was likely designed by the elder Gustave Herter. As a part of the remodeling, a series of internal transom windows in Japonesque style, depicting peacocks and birds of paradise, were installed in the bay windows. Although there is no firm documentation as to their designer, they clearly resemble the work of John LaFarge in both motif and work of glass.
LaFarge's working methods at the time were somewhat complicated. LaFarge was a lackluster businessman, increasingly in competition with Louis C. Tiffany, whose father was the successful businessman and founder of Tiffany & Company and who imparted strong competitive business skills to his son. Around the time of the Gould commission, LaFarge started his own decorating company which supplied designs and glass for window commissions. Sometimes the work was done with LaFarge and sometimes without him. Placing these windows firmly in either the LaFarge or his decorating company may be impossible but in design and technique, the transom windows in the Lyndhurst parlor are clearly LaFarge-esque.
Against this backdrop, Jay Gould's patronage of Tiffany remains uncertain. The remaining windows in the house have traditionally been ascribed to Tiffany by multiple scholars and stained glass restorers. Increasingly, however, a number of experts have moved attribution into the LaFarge category. A smaller number consider the attribution too difficult to make. Thus, the strongest link of Jay Gould working with Tiffany might relate to a possible commission of the decorative floral glass still extant at Lyndhurst.
Although Tiffany may not have worked extensively with Jay Gould at Lyndhurst in the early 1880s, his Tiffany Glass & Decorating Company did provide a later memorial window for the Dutch Reformed Church in Roxbury, NY, Gould's birthplace. The church had burned in 1892, and Gould's wife had recently passed away. Supposedly, the church elders approached Gould about rebuilding the church just as Gould was asking Tiffany to design a memorial window for his late wife. Unfortunately, Gould died prematurely in 1892m so his contact with Tiffany would have been brief. The designs for the windows that survive at Lyndhurst are believed to have been executed by Frederick Wilson from 1893-1894, right at the start of his work for Tiffany.
In addition, a photograph survives in the Lyndhurst archive showing an early Tiffany kerosene lamp set on a Chinese bronze vase base on a center table in the Lyndhurst library (see banner image). This photograph is believed to have been taken shortly after Jay Gould's death. The lamp may have been acquired by Jay Gould or his eldest daughter Helen as she began to update Lyndhurst. While the Jay Gould/Louis Tiffany relationship may be impossible to substantiate, it is clear that Tiffany had a lasting relationship with Helen Gould who made many purchases for both Lyndhurst and the former Fifth Avenue Mansion.